| | | |
| --- | --- | --- |
| | | |
| by the Focke Family | Archive | Updates Sundays! |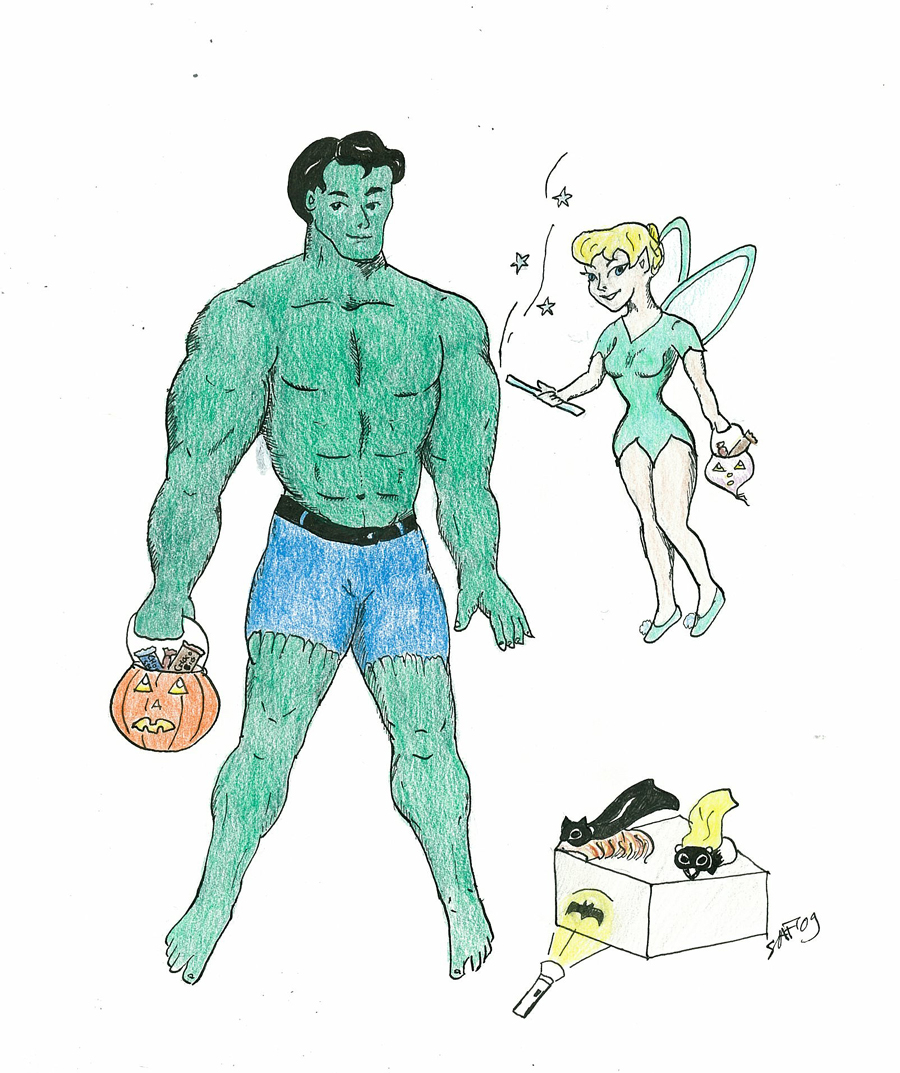 Happy Halloween!


With:
Arne as the Incredible Hulk
Sonia as Tinkerbell
the furry fellows as the Dynamic Duo with
Tacitus as Batman and
Vladimir as Robin
You can join us for a Monster Mash !

Thousands of excuses for the missed update - this is due to my messing around with html and not
knowing what I'm doing. The pictures were uploaded on time, but all that was showing was the archive and not the main page.
For suggestions or words of encouragement, you can contact us at: famfocke(a)gmx.de
Praise, suggestions and fudge brownies can be sent to: Fam.Focke(a)gmx.de (Please replace the (a) with the usual "at" sign... oh, you know the drill.)
Serious Business is hosted on
ComicGenesis
, a free webhosting and site automation service for webcomics.