| | | |
| --- | --- | --- |
| | | |
| by the Focke Family | Archive | Updates Sundays! |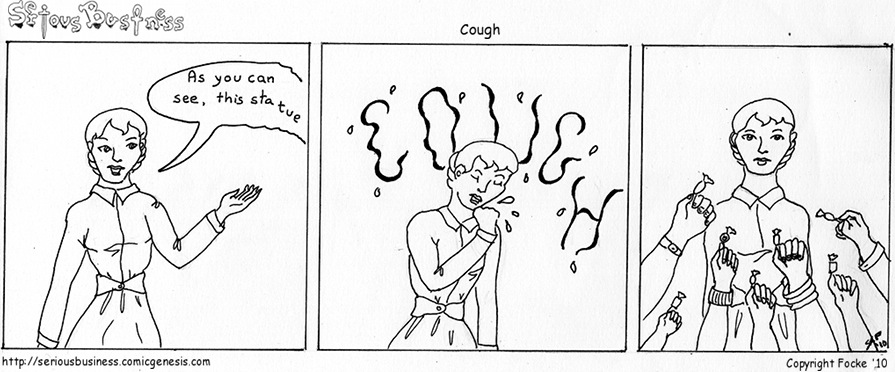 I'm not the one coughing, Arne is... coughing so much he couldn't text this week's comic, so I threw this one together for you instead (hence: no colour).
Let's all hope he gets well! I was sick last week, which is why the vote incentive never changed - Arne and I have been playing flu ping-pong for a few weeks now. Let's hoope it ends soon.
TWC vote incentive: still a suprise, but it will be a new one, I promise.
Sonia
Praise, suggestions and fudge brownies can be sent to: Fam.Focke(a)gmx.de (Please replace the (a) with the usual "at" sign... oh, you know the drill.)
Serious Business is hosted on
ComicGenesis
, a free webhosting and site automation service for webcomics.