| | | |
| --- | --- | --- |
| | | |
| by the Focke Family | Archive | Updates Sundays! |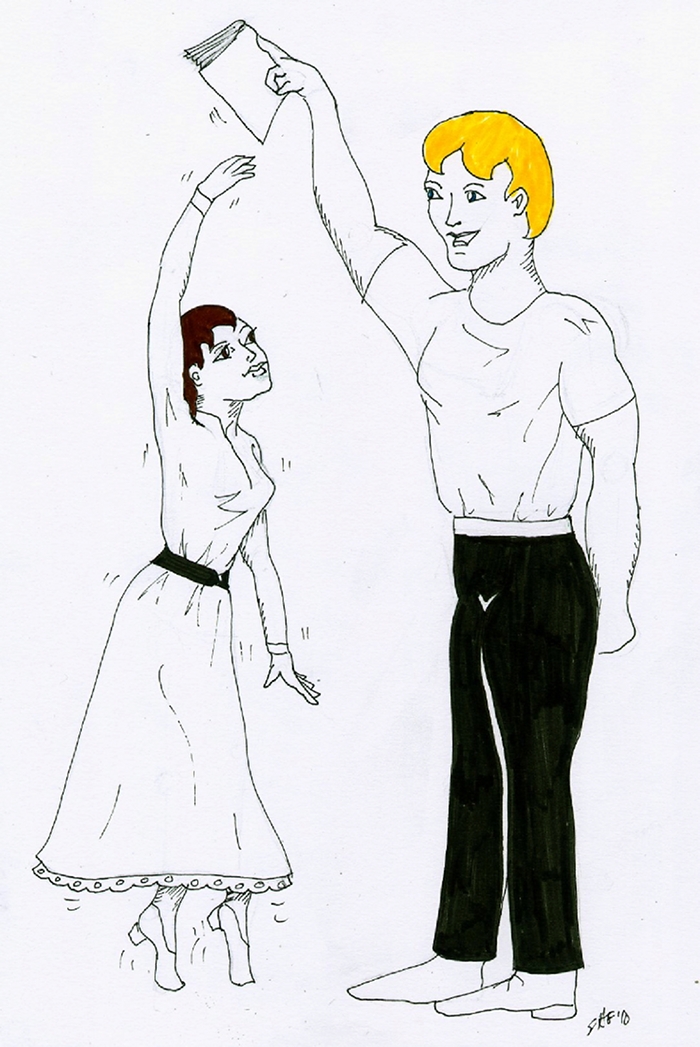 ... following up on last week's comic, a common scene in our home. The objects being held up may vary, though ;)
Sorry about no full-blown comic this week. My dad was in the hospital, work was pretty intense and I'm working again on Sunday, so I was pretty burned out and Saturday became filled with... other things. Once Arne let me have the book.
TWC vote incentive: a pencil sketch of nice French chateau.
- Sonia
Praise, suggestions and fudge brownies can be sent to: Fam.Focke(a)gmx.de (Please replace the (a) with the usual "at" sign... oh, you know the drill.)
Serious Business is hosted on
ComicGenesis
, a free webhosting and site automation service for webcomics.