| | | |
| --- | --- | --- |
| | | |
| by the Focke Family | Archive | Updates Sundays! |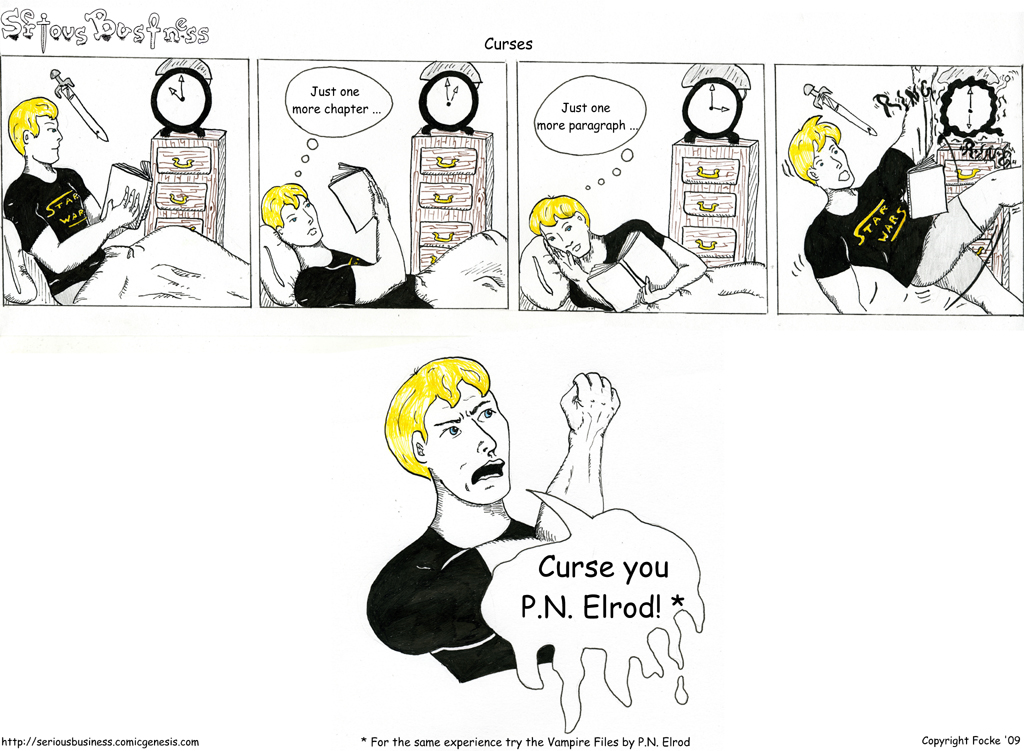 Sorry about it all, but I was really sick last week. Hope you enjoyed Arne's little comic!
This happens to the both of us embarassingly frequently. To see a cute little picture of Arne reading, vote for us on Top Web Comics (link button below).
Anyone who is still missing a Christmas present, check out our tree ornaments! Just click on the "shop" link. The rest of the links, except for "Contact and Comissions", don't work because there's nothing to link to yet. Next week, insh'allah!
Praise, suggestions and fudge brownies can be sent to: Fam.Focke(a)gmx.de (Please replace the (a) with the usual "at" sign... oh, you know the drill.)
Serious Business is hosted on
ComicGenesis
, a free webhosting and site automation service for webcomics.